I listen to a bunch of podcasts on my commute or when I'm doing art. In fact, I listen to podcasts more than I listen to music or watch movies. I listen to podcasts more than consuming any other media since I don't have to fiddle with playlists or pay attention to characters acting in videos or anything.


The Comedy Button – Recommended by a good friend of mine, this is a show of IGN people simply shooting the shit, talking about life, animals, and laughing at silly old pop culture things. As it is named, the show is really funny and they talk about things well beyond video games..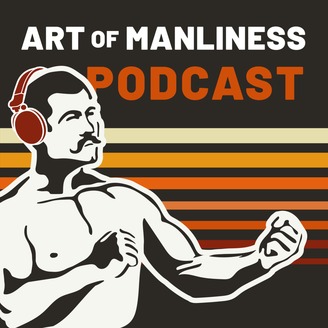 The Art of Manliness – A decent podcast I listen to that has great interviews that give solid life advice and think pieces. It's a good podcast for men but women might be able to take some things away from listening to this. I recommend episodes about Mastering Skills, Emergency Prep, The "Flow" state, and The Black History of Barbershops.


Laser Time – It's a podcast about general old pop culture. They remind me and inform me of obscure shows and movies that I've never seen. I like it! I also highly recommend Thirty Twenty Ten, Vidjagame Apocalypse, and VGMpire from them! I especially like VGMpire! I usually will get interested in a video game if I like the soundtrack, and VGMpire is one of the very few podcasts to help me discover games I might have never heard of.



The Internet History Podcast – Despite living through the advent of the internet, I don't know about the intricate details of how the internet became what it it's today. This podcast mainly talks about the history of the technology behind all the things that are integral to what to internet is today. From how digital photography was developed, the invention of the.mp3 file format, the inception of Netflix, right down to the history of internet porn. I think this podcast is a fascinating listen and I recommend it.


Mythology Translated – I like Greek Mythology and this podcast digs through many of the different interpretations and translations of the same stories. I find it hilarious to learn how much of a jerk gods and many heroes can be. I also recommend Better Myths for other comical and true myths of other countries.


The Joe Rogan Experience – Joe Rogan is a great comedian and an interesting person who interviews interesting people. They are longer shows than many of the other podcasts, so I mainly pick and choose which interviews I want to listen to. I recommend Scott Adams, Jamie Foxx, Jordan Peterson, and Hannibal Buress.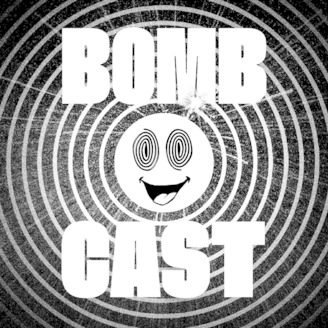 Giant Bombcast – I don't keep up with playing video games these days, so I listen to Giant Bomb and the Beastcast for any video game news. The hosts are also pretty funny to me.


Super Best Friendcast – I'm a fan their Let's Play Channel and like the Bombcast, I listen to these guys for some video game news and impressions. It's also a pretty funny podcast and the hosts have extremely varied game tastes which helps me see game I would've never heard of otherwise.


Chris Oatley's ArtCast – Chris Oatley's enthusiasm shines through this podcast as he and guests he interviews give insights on making good art professionally.


Rooster Teeth Podcast – A friend of mine is a Roster Teeth fan so I became aware of them because of him. I don't watch all their videos but I love the podcast. Their conversations are pretty weird especially the ones about plane travel and the new tech they try out. It's a pretty decent podcast to listen to every now and then.


Cracked Podcast – I read Cracked.com articles fairly often so listening to a podcast from them is a no-brainer. They talk about odd movie plots, fiction applying to the real world, common myths about life stuff, plus other topics that are humorous and informative. I also recommend the new Cracked Movie Club, where they talk about more specific movie directors and go more into detail about their movies.


Stuff You Missed In History Class – I never have time to read or wiki-dive books on cool moments in history, so this it's a great podcast for finding fascinating events to look up more.


Jul's Progkast – I'm a big Progressive Rock music fan and this podcast is great for finding new bands.


The History of Rome Podcast – I have a small interest in Roman history and back written I was in school, the history of Rome was mostly a footnote and we skipped all the way to the world wars. A great thing about this podcast is that it's now complete with 179 episodes!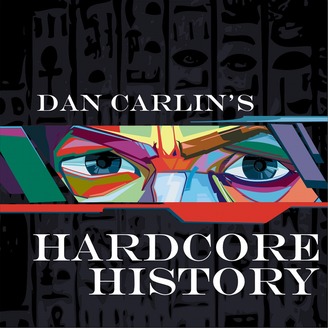 Dan Carlin's Hardcore History – This is possibly the absolute best podcast for learning any history. Some of the more though episodes you'd need to pay for, but the recent onesare free to listen. It's incredibly thorough and detailed with FIVE HOURS of content per episode!


Major Spoilers Podcast – This is usually the podcast I listen to when I want to learn about the latest in comics and pop culture news. It's also my best source of comics history because the hosts are an incredible knowledge of obscure comic issues, characters and story lines from days gone by. I also recommend Zack on Film and Dueling Review for even more movie and comic reviews from these guys!


How Did This Get Made? – This podcast is the typical, bad movie review podcast, but what makes them unique to me is that they go a bit deeper into the actual production of the movie and what the directors might be thinking or doing for the movie. It's a great funny podcast if you want to find new, bad movies!


Completely Unnecessary Podcast – A podcast by Pat the NES Punk, I became a fan of this podcast since they talk shop about running a retro game store and some of the economics of retro video game collecting. It's fascinating to me so if you like video games and retro gaming in general.


The Legacy Music Hour – Like VGMpire, This is good podcast for discovering video games through it's music. This podcast leans more to the older 8 bit and 16 bit games, and they dive more into the technical aspects of composing through programing in video games, so it's pretty decent for anyone into chiptune stuff.